The Flex Diet Cert closes for the year today at midnight (October 25th, 2021). Go to flexdiet.com for the information you need to enroll. Today's podcast answers the question: Who is the Flex Diet Certification for?
Episode Notes
Training the general population to elite athletes

Elite athletes and lack of nutrition knowledge
How the course scales
The Flex Diet Cert closes for the year today at midnight (October 25th, 2021). Go to flexdiet.com for the information you need to enroll. We have CEU approval for the following organizations: ACE, NSCA, and NASM. The course is 100 percent online and entirely self-paced and includes more than 20 hours of material. You'll get a complete system of how to use nutrition and recovery to enhance body composition and performance without destroying your health.
Rock on!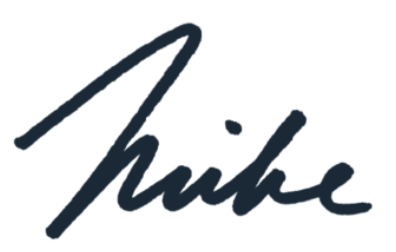 Dr. Mike T Nelson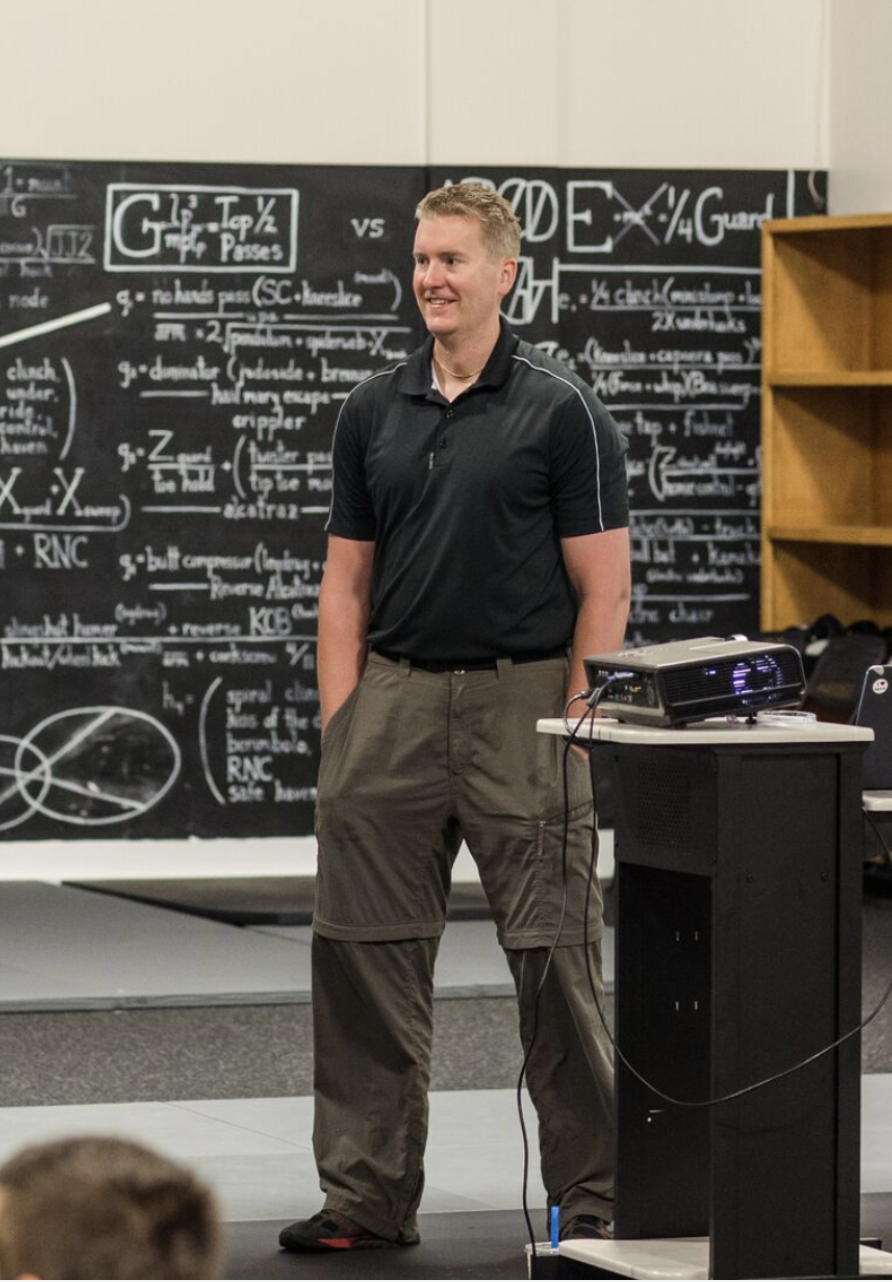 Dr. Mike T Nelson
PhD, MSME, CISSN, CSCS Carrick Institute Adjunct Professor Dr. Mike T. Nelson has spent 18 years of his life learning how the human body works, specifically focusing on how to properly condition it to burn fat and become stronger, more flexible, and healthier. He's has a PhD in Exercise Physiology, a BA in Natural Science, and an MS in Biomechanics. He's an adjunct professor and a member of the American College of Sports Medicine. He's been called in to share his techniques with top government agencies. The techniques he's developed and the results Mike gets for his clients have been featured in international magazines, in scientific publications, and on websites across the globe.
PhD in Exercise Physiology
BA in Natural Science
MS in Biomechanics
Adjunct Professor in Human
Performance for Carrick Institute for Functional Neurology
Adjunct Professor and Member of American College of Sports Medicine
Instructor at Broadview University
Professional Nutritional
Member of the American Society for Nutrition
Professional Sports Nutrition
Member of the International Society for Sports Nutrition
Professional NSCA Member
Welcome back to the flex diet podcast. I'm your host, Dr. Mike T. Nelson, where we discuss everything to increase your performance, better body composition, all without destroying your health in the process using a flexible approach. So today, the flex giants shirt closes for this year. So if you're listening to this, you still have a little bit of time, it will close at around midnight on October 25. The reality is, I'm not staying up to midnight to change the page over. So if you really want to push it, you may have a little bit of time if you get up like really early on Tuesday to still sneak in, go to flex diet calm, f le XDT calm that will have all of the information there for you on how to sign up and enroll in the flex side certification for this year. If you're listening outside of that time, you can still go to flex diet comm get on the waitlist which will put you on the daily newsletter which is free.
And we've got lots of great information there and you will be the very first to be notified once it opens again. Right now it looks like the next time we'll open it will be January of 2022. And then I'm not sure how often on the open next year, maybe open as frequently as quarterly. Or it may only be open twice next year. So haven't quite sorted that out yet. Like get on the waitlist, the newsletter, the flex diet calm. Or if you're listening to this today, once it's released, you can still sneak in and enroll for this year. As I mentioned in the last podcast, we do have CTU approval now for the different fitness organizations such as AC E, and SCA and nasm.
If you have any specific questions about that you can email me at flex diet comm I'll be a contact post there, you can send me a note there. So if you're looking for CPUs, I know a lot of certifications are coming due at the end of this year. This would be a great way to do it, of course is 100% online, you can go at your own pace, it is about over 20 hours of material. So it is quite long it is quite involved, but gives you a complete system of how to use nutrition and recovery for yourself and for your athletes to increase their body composition. So better body composition and performance and do it in a way that actually increases their health at the same time.
So today, one of the questions I wanted to address is to the flex diet search is for one of the questions is, Hi, I'm a trainer. I train people from just general population all the way up to a handful of elite athletes. I primarily do the exercise programming for them. I generally don't do a lot of nutrition work yet other than some basics with the flex diet certification be useful for me since I train a wide variety of Gen pop to elite athletes. Thank you Beth.
Of course, my answer is going to be biased because I'm the one who created the certification. But I would say yes, because what you realize is that even general population all the way up to elite athletes. That does not mean that they are doing extremely well on the nutrition side. I remember dr. john Berardi talking about this obviously founder of precision nutrition years ago that many elite athletes are definitely more on the beginner side in regards to nutrition.
When I first heard that I was kind of like what I don't know that seems kind of crazy. And then literally that was about a year or two after that. I got a coach who was working with two of the top female track athletes in college and he sent me a note and said that they wanted to do some nutrition work with me that's a great and started working with them. I said okay, let's just you know, send me a three day food log, let's just, you know, see where we're at. In my head. I'm thinking that I don't know if there's anything I'm going to do to help these athletes you know, their nutrition is probably you know, pretty dialed in. You know, at the time many years ago, this was kind of the first kind of high Level athletes I'd worked with,
I get their nutrition logs back, and thought it was a joke. It was like, mostly fast food way under eating, there was not a green vegetable around to be found, like at all. And I called the coach back and I'm like, Is this like real? Like, are you trying to? Is this like a prank or something? And he's like, no. So he gave me the contact to the athletes themselves. And, nope, it was true. And granted, you know, these athletes were living on campus. So they had the option to, you know, make a few better choices. And it was a little bit tricky, because they were, you know, traveling a lot, and they would have to compete at different locations. So at the time, I was still pretty shocked. I'm like, How the heck can these athletes be running these times eating what appears to be horrible food, so I had him do it again. So I'm like, Alright, so let's just start over. Let's take this next week, and let's just record everything for a whole week. And sure enough, was the same thing. I was like, okay, we made some changes, right. So we focused on adding more protein, making sure they had enough carbohydrates, added in some vegetables that worked with them for a few weeks.
And long story short, they ended up firing me, which I realized was, it was the coach's idea to have them work with me. And they were just not really interested in it. Their argument was, you know, hey, we eat this way already. And we run this fast. So we're not interested, which, to me was kind of shocking, because I'm like, well, maybe if you made a few differences, maybe you could run even faster. And the cool thing about track is, it's very easy to find actual performance data on anyone, right, because you know, the meats are timed, it's a little bit trickier to find performance data on, say, hockey players, football, etc. But for track are events that are timed, very easy to find performance.
So I could verify that, yep, they're, they're timed, we're definitely in, you know, the top 10 at that period of time. And so fast forward, I worked with some other, you know, high level elite athletes, and most of the time, their nutrition was rather scary. And I remember talking to other colleagues, Dr. Eric Helms about this Dr. Ben house. And most people who do nutrition work with higher level athletes will have very similar stories. So I think there's a little bit of a myth still that high level athletes have all their nutrition completely dialed in. And there definitely are some athletes who are more dialed in than others. I've worked with some higher level CrossFit athletes and you know, a few of them, their nutrition was pretty damn good.
They were just under eating, if anything else, and we had to, quote unquote, kind of dirty up their nutrition a little bit to get enough food in because they were doing like two pretty heavy, intense training sessions a day. And if you've ever tried to eat 4500 calories of real food a day, it's pretty much all you're doing all day, it is very hard to do. So one athlete in particular, would have to donuts at the end of the day to hit this total caloric load. And I remember talking about that years ago, and people on the internet lost their mind. Like how can he compete at that level of me a top 10 in the games and the eating donuts, this is insane. But what they didn't see was he was eating 3500 calories of real food the rest of the day. So adding a few doughnuts from a micro nutrition standpoint, or any health concerns, not really worried about it. And then once we bumped up his calories, his performance from week to week started getting better, because he was probably under consuming calories at that point. And granted, he's a large mammal had a lot of muscle mass and was exercising very hard, and was at a high level. So he had an actual legitimate output of performance that he was doing.
So all this to say that. The nice part about the flex diet cert is for athletes of a wide variety and even general population, it does scale very well. Now you may have some athletes who are quite advanced and may speed through some of the interventions at the beginning, and that's perfectly fine. So that's designed that way on purpose. If you're looking at it and they've got all their protein is on par and they're hitting it at 90% compliance, great, don't worry about it. Move on to the next thing. Maybe you're doing an analysis that we show you how to do for micro nutrition, which is Sue For simple, you don't necessarily need any fancy software.
Maybe they're crushing their micro nutrition. So they're great move on to the other one, odds are, there's going to be something in there of the eight different interventions, each one have five separate action items that they can work on and improve. And it find it works quite well, from everyone from general population, to even higher level athletes who may have their nutrition dialed in. What I find is that most people, nutrition is kind of the limiting factor. And once you can solve that, especially for your business in a scalable manner, and have all the information to walk them through it step by step, you're going to need better your clients are going to be happier, it'll be easier for them to get body composition and performance that they want. So that is my plug for the flex diet certification.
And does it work for general population and higher level athletes? The answer is yes. So check it out. Today it does close today as of October 25 2021. It closes at midnight specific time. But I'm not staying up to close the page down. So if you really want to push it. I do get up pretty early in the morning. I'll be up early tomorrow. So you can maybe try to sneak in at the last moment. But go to flex diet.com f Liu, Xia et calm, you'll be able to enroll in the flextight certification. And you can work on your si use for AC e nasm, and nsca this year, like I said, it's 100% online, you can go at your own pace. And if you have questions about any of the material, you'll have my private email and you can literally email me, it comes into my inbox, I will get back to you usually within 24 to 48 hours.
I'll do whatever I can to help you through the material and make sure that you understand it. And once you're done, you can even ask questions about you know, how would you apply it or if you get stuck on anything at all. I want to do whatever I can to personally support you to go to flex diet.com thank you so much for listening to the podcast. Really appreciate it. Stay tuned for a podcast next week. We've got a rundown from a good researcher friend all about collagen protein. Is it useful for soft tissue repair recovery. I think you'll really enjoy it. So be on lookout for that next week. In the meantime, you can still enroll in the flextight certification through midnight tonight, October 25 2021 go to flex diet calm. Thank you so much.