*From drruscio.com A carbs vs. keto debate with 2 doctors and moderated by Dr. Ruscio. This friendly debate is brought to you by Dr. Ruscio Radio. Dr. Ruscio invited...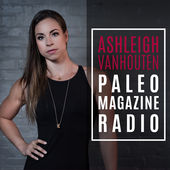 *From  paleomagazine.libsyn.com Recently, Ashleigh VanHouten interviewed me for Paleo Magazine Radio, and we chatted about fitness beyond exercise. In it, we discussed: An introduction the NEAT concept and its difference...

*from beyondmacros.com  I had a blast talking all about metabolic flexibility, fasting and much more with Matt Walrath from Beyond Macros on this podcast below: I first met Matt...