*from www.ironradio.org Stuck at home with no gym or worse, stuck in bed? After sharing some news on slowing muscle loss, the guys interview friend-of-the-show Dan John about keeping...

*from www.ironradio.org I have to admit that travel is epic, but it is great to be back home! Even if you don't travel, I know you have times in...

Super honored to be on a panel about "The Future of Podcasting" at Spartan Media Fest. Listen in . .. . Enjoy! Dr Mike https://drive.google.com/file/d/1ds6KtfH2mch9vB5boVocgQWU2R2QW7Ow/view?usp=sharing

*from www.ironradio.org Are super foods the greatest thing ever to get stronger, add more lean body mass, and lose fat? If so, what qualifies as one? Does it have...

*from www.ironradio.org In a special episode, Drs. Lowery and Nelson share highlights – on site – from this year's International Society of Sports Nutrition conference in Las Vegas. Enjoy!...

*from www.ironradio.org Travel back in time… A retrospective of Iron Radio for over a decade. In a special 500th episode, the Dr. Lonnie, Phil and I set aside...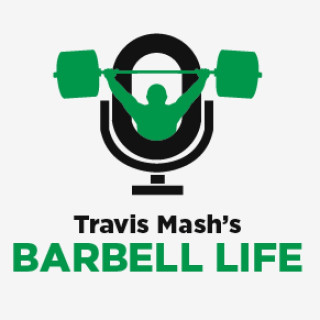 *from www.mashelite.com Travis from Travis Mash's Barbell Life podcast had some great questions for me about metabolic flexibility. We chat about genetics, caffeine, insulin, and meet prep. Listen to "233...

*from www.ironradio.org In Episode 499 of Iron Radio, the guys and I speak with Kyle Dobbs.  We chat about more advanced issues surrounding warm-ups for the big three movements...

*from www.ironradio.org How do you know you're getting stronger? Or sleeping well? Or eating properly? http://www.ironradio.org/Audio/481IronRadio_Self-Monitoring.mp3 After addressing a backlog of listener mail, the guys discuss self-monitoring techniques....