The Flex Diet Podcast is brought to you by the Flex Diet Certification. Go to FlexDiet.com for 8 interventions on nutrition and recovery. If you're outside the enrollment window, sign up for my free newsletter, and you'll be notified when it opens!
Today, I've got something out of the ordinary for you. I recorded an episode with my friend Marcos about my experience with plant-based medicine during my recent trip to Costa Rica. Some of these substances may change in classification in the next few years based on research about their therapeutic use, and I hope to spur more conversation about these types of treatments.
Disclaimer: The information provided in this podcast is for general informational purposes only and does not constitute the practice of medicine or other professional health care services, including the giving of medical advice. The content of this podcast is for entertainment purposes only and is not intended to be a substitute for professional medical recommendations, diagnoses, or treatment. The use of information in this podcast is at one's own discretion and is not an endorsement of use.
Episode Notes
Introduction to Marcos and his journey

What to consider
Lessons learned
How my journey began
Where I went
What I took
How I felt
My takeaway
Warnings
Rock on!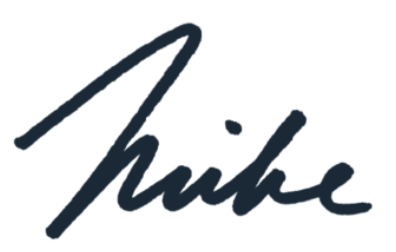 Dr. Mike T Nelson
For more information:
An Urgent Plea to Users of Psychedelics: Let's Consider a More Ethical Menu of Plants and Compounds by Tim Ferriss
Amazon Conservation Team via Dr Mark Plotkin
Kambo Casita, Nosoro Costa Rica
Multidisciplinary Association for Psychedelic Studies (MAPS) is a 501(c)(3) non-profit research and educational organization that develops medical, legal, and cultural contexts for people to benefit from the careful uses of psychedelics and marijuana.
Joe Rogan Experience: Dr Rick Doblin
Mitchell, J.M., Bogenschutz, M., Lilienstein, A. et al.MDMA-assisted therapy for severe PTSD: a randomized, double-blind, placebo-controlled phase 3 study. Nat Med27, 1025–1033 (2021).
Selected References
Ayahuasca(1-9)
Kambo (10-18)
1. Dos Santos RG, Valle M, Bouso JC, Nomdedéu JF, Rodríguez-Espinosa J, McIlhenny EH, et al. Autonomic, neuroendocrine, and immunological effects of ayahuasca: a comparative study with d-amphetamine. Journal of clinical psychopharmacology. 2011;31(6):717-26.
2. Hamill J, Hallak J, Dursun SM, Baker G. Ayahuasca: Psychological and Physiologic Effects, Pharmacology and Potential Uses in Addiction and Mental Illness. Curr Neuropharmacol. 2019;17(2):108-28.
3. Estrella-Parra EA, Almanza-Pérez JC, Alarcón-Aguilar FJ. Ayahuasca: Uses, Phytochemical and Biological Activities. Nat Prod Bioprospect. 2019;9(4):251-65.
4. Orsolini L, Chiappini S, Papanti D, Latini R, Volpe U, Fornaro M, et al. How does ayahuasca work from a psychiatric perspective? Pros and cons of the entheogenic therapy. Hum Psychopharmacol. 2020;35(3):e2728.
5. dos Santos RG. Immunological effects of ayahuasca in humans. J Psychoactive Drugs. 2014;46(5):383-8.
6. Zeifman RJ, Palhano-Fontes F, Hallak J, Arcoverde E, Maia-Oliveira JP, Araujo DB. The Impact of Ayahuasca on Suicidality: Results From a Randomized Controlled Trial. Front Pharmacol. 2019;10:1325.
7. Dos Santos RG, Grasa E, Valle M, Ballester MR, Bouso JC, Nomdedéu JF, et al. Pharmacology of ayahuasca administered in two repeated doses. Psychopharmacology. 2012;219(4):1039-53.
8. Winkelman M. Psychedelics as medicines for substance abuse rehabilitation: evaluating treatments with LSD, Peyote, Ibogaine and Ayahuasca. Curr Drug Abuse Rev. 2014;7(2):101-16.
9. Palhano-Fontes F, Barreto D, Onias H, Andrade KC, Novaes MM, Pessoa JA, et al. Rapid antidepressant effects of the psychedelic ayahuasca in treatment-resistant depression: a randomized placebo-controlled trial. Psychol Med. 2019;49(4):655-63.
10. Schmidt TT, Reiche S, Hage CLC, Bermpohl F, Majic T. Acute and subacute psychoactive effects of Kambo, the secretion of the Amazonian Giant Maki Frog (Phyllomedusa bicolor): retrospective reports. Sci Rep. 2020;10(1):21544.
11. Roy R, Baranwal A, Espiridion ED. Can Overuse of Kambo Cause Psychosis? Cureus. 2018;10(6):e2770.
12. Majic T, Sauter M, Bermpohl F, Schmidt TT. Connected to the spirit of the frog: An Internet-based survey on Kambo, the secretion of the Amazonian Giant Maki Frog (Phyllomedusa bicolor): Motivations for use, settings and subjective experiences. J Psychopharmacol. 2021;35(4):421-36.
13. Rali P, O'Corragain O, Oresanya L, Yu D, Sheriff O, Weiss R, et al. Incidence of venous thromboembolism in coronavirus disease 2019: An experience from a single large academic center. J Vasc Surg Venous Lymphat Disord. 2021;9(3):585-91 e2.
14. Byard RW. Is voluntary envenomation from the kambo ritual therapeutic or toxic? Forensic Sci Med Pathol. 2020;16(2):205-6.
15. Peleg Hasson S, Shachar E, Kessner R, Shpigel S, Wolf I. Kambo-Induced Systemic Inflammatory Response: A Case Report of Acute Disease Progression of Cholangiocarcinoma. Integr Cancer Ther. 2021;20:1534735421999106.
16. Junior VH, Martins IA. KAMBO: an Amazonian enigma. J Venom Res. 2020;10:13-7.
17. Silva F, Monteiro WM, Bernarde PS. "Kambo" frog (Phyllomedusa bicolor): use in folk medicine and potential health risks. Rev Soc Bras Med Trop. 2019;52:e20180467.
18. den Brave PS, Bruins E, Bronkhorst MW. Phyllomedusa bicolor skin secretion and the Kambo ritual. J Venom Anim Toxins Incl Trop Dis. 2014;20:40.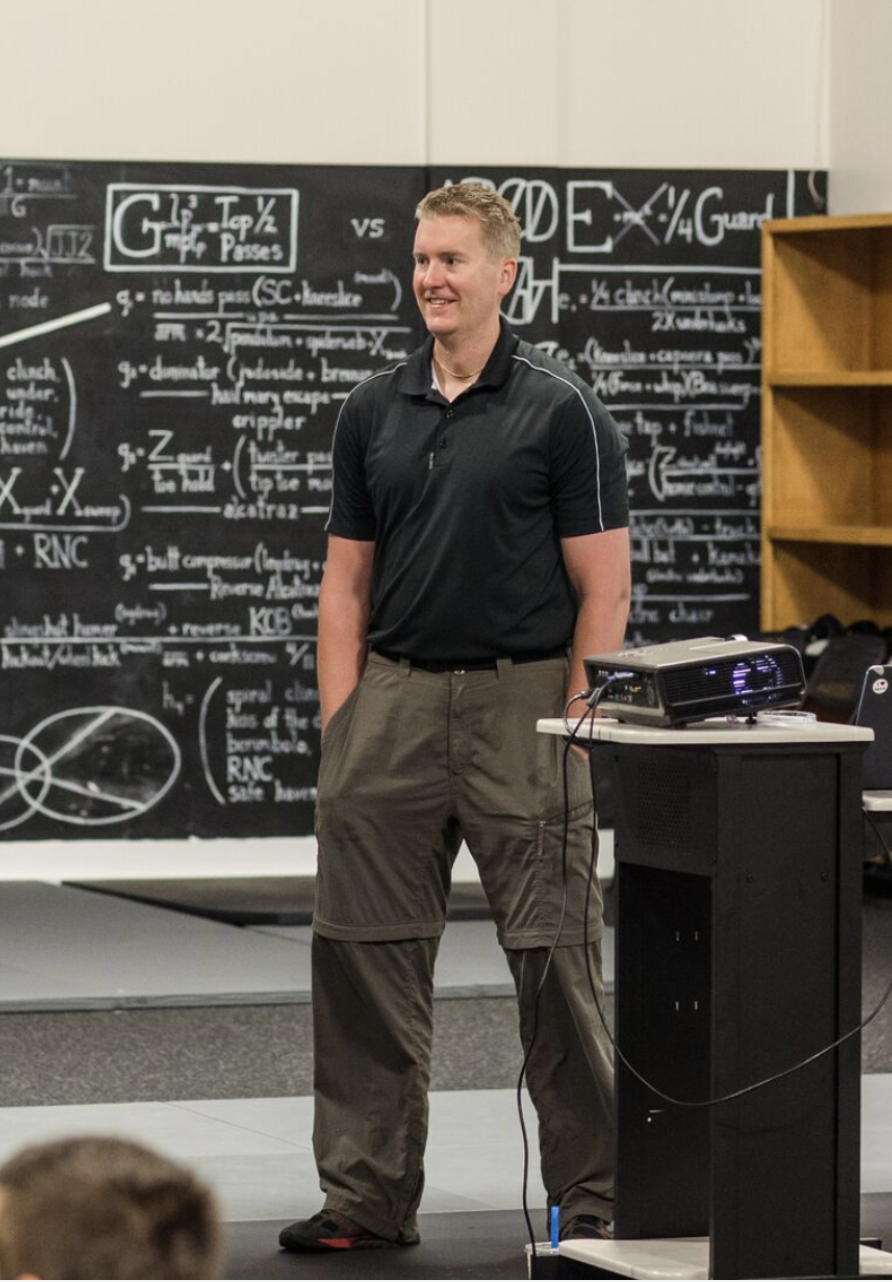 Dr. Mike T Nelson
PhD, MSME, CISSN, CSCS Carrick Institute Adjunct Professor Dr. Mike T. Nelson has spent 18 years of his life learning how the human body works, specifically focusing on how to properly condition it to burn fat and become stronger, more flexible, and healthier. He's has a PhD in Exercise Physiology, a BA in Natural Science, and an MS in Biomechanics. He's an adjunct professor and a member of the American College of Sports Medicine. He's been called in to share his techniques with top government agencies. The techniques he's developed and the results Mike gets for his clients have been featured in international magazines, in scientific publications, and on websites across the globe.
PhD in Exercise Physiology
BA in Natural Science
MS in Biomechanics
Adjunct Professor in Human
Performance for Carrick Institute for Functional Neurology
Adjunct Professor and Member of American College of Sports Medicine
Instructor at Broadview University
Professional Nutritional
Member of the American Society for Nutrition
Professional Sports Nutrition
Member of the International Society for Sports Nutrition
Professional NSCA Member