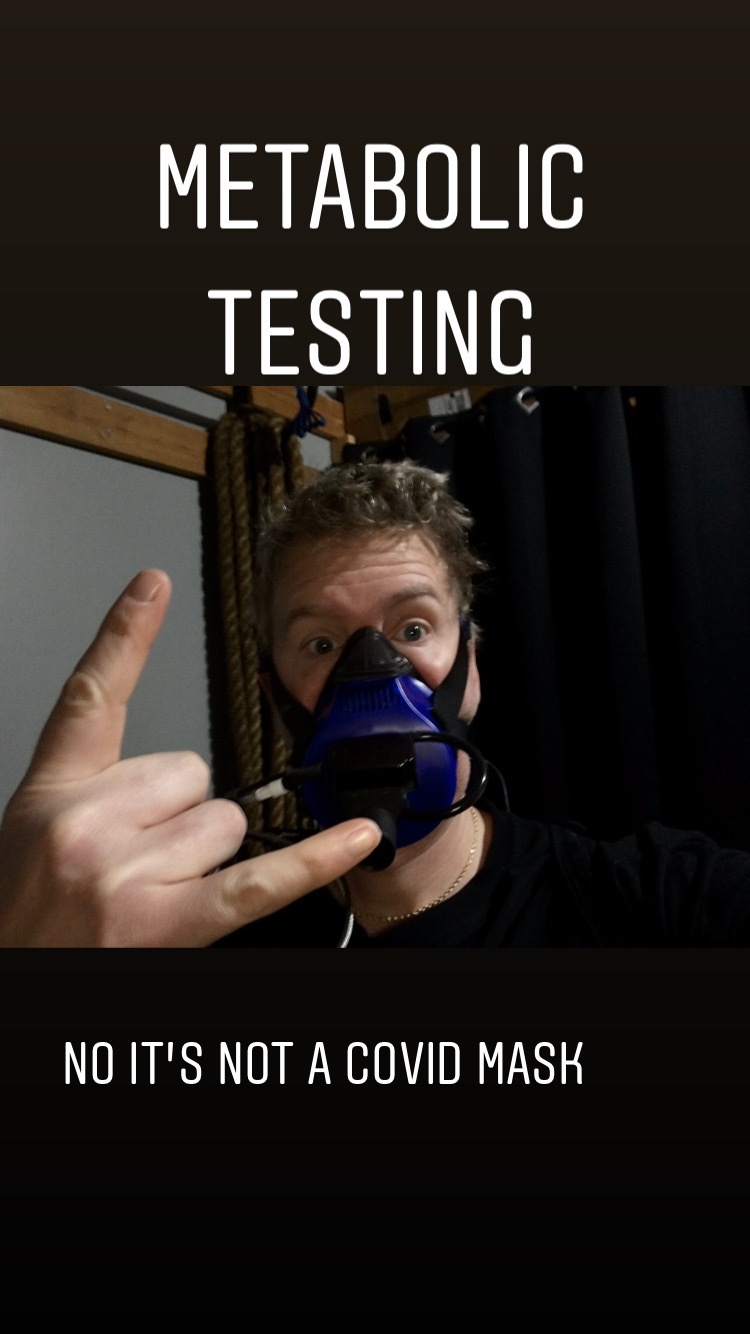 With zero travel on the docket and a little more time to experiment, I decided to run a few metabolic tests from the relative comfort of my garage.
Heavy Metal blasting – check.
Weird face mask – check.
Rower and bike – check.
Let's do this.

Metabolic Test 1: Post Rower Fuel Use
What happens to fuel use after a moderately hard output?
Let's gather around the metabolic cart and nerd to find out.
I'm using an at-home system by
PNOĒ.
Note- if you need more info about the PNOE system, hit me up and tell them I sent ya (1).
Here is a moderate 2k for me at about 8 minutes, AM with nasal-only breathing.
It was hard, but not horrible.  RPE 7 /10.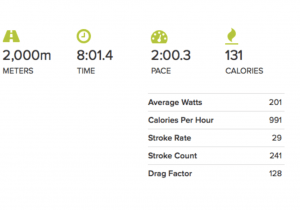 Notice what happens immediately after for 2 minutes
Massive switch to using more carbs as fuel as seen by the RER

Breathing rate returning to normal

Heart rate dropping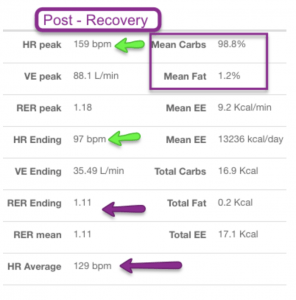 Don't worry if you don't have access to super fancy equipment. You can use this to determine your aerobic fitness too.   Heart Rate Recovery (HRR) is a pretty good measure and is cheap.
Monitor your HR for 1-2 minutes post and see how fast you recover.   Faster recovery is a sign of a better aerobic system and acutely less stress.
Test it out!
Metabolic Test 2: Rower vs. Bike for fat use
This is a short comparison of a 2k row at a moderate rate with nasal breathing and moderate bike with nasal breathing.
Both were done in the AM fasted.
You will see that carb use was higher during the row, as well as the average HR.
The bike used a higher percentage of fat during the ride.
Note- this is only looking at acute fuel use and not total calories.
The bike is better at using more fat and is also at a slightly lower intensity (as measured by HR and RPE).
Metabolic Test 3: VO2 max prediction vs measured
Pictured is a nasal-only breathing 2k row done in the AM fasted.
The prediction is from the Concept 2 site using their equation.
Pretty darn close!
All caveats apply, n=1, etc.
Summary
There you have 3 metabolic tests that can determine your aerobic fitness…
…and you don't have to use expensive equipment – but that part is fun!
Do the test, and hit me back on what you find!
PS
References
1) I do make a few clams off of referrals of the PNOE metabolic cart, but I would never recommend something that I don't love