You know that you need to train in order to get dem' gainZ, but what then?
Boring big basics here are best for recovery. Yawn…
…before you tune out, I have something new that can help you.
At the top of the list, based on physiologic impact for recovery, is sleep.
If I could wave my magic gainZ wand over clients and impart them with 8 -10 hours of restful sleep, I know they would do better.
Sleep helps both body composition, lifting performance, and health. The trifecta of recovery.
Plus it is free!
But what if you can't sleep or your sleep quality is not as good?
And you have the basics of sleep hygiene down like making your room dark and cool, getting sunlight in the day, etc?
At that point, it would be worth testing out a supplement to see if it helps.
My friends at Neuro Hacker Collective just launched their sleep supplement today: Qualia Night!
They employ a full systems-based approach to supplement design as the body is not just as simple as one thing.
Check it out below
>> Qualia Night << sleep tight
Use the code drmike and save 15% at checkout.
The discount code even works on the already discounted subscription too.
Note- this is an affiliate link and I do make a few clams off it. I've met the CEO and the people at the company since they started several years ago. I trust them and personally use their supplements myself.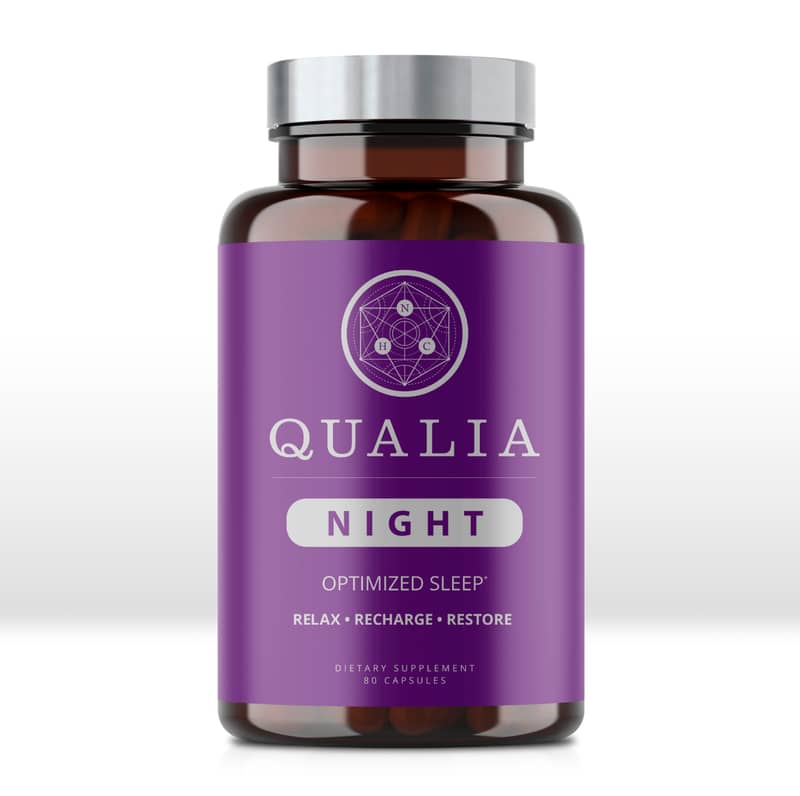 Any questions hit me up!
For more, see why sleep is my #1 most hated recovery tip.
Time to kiteboard here in Hood River,
Dr. Mike
PS- They have a 100% money-back guarantee. If you are not happy for any reason, you get your money back. It is as simple as that. Time to sleep well tonight!
_________________________
Mike T Nelson CISSN, CSCS, MSME, PhD
Associate Professor, Carrick Institute
Owner, Extreme Human Performance, LLC
Editorial Board Member, STRONG Fitness Mag
.