You may be thinking the 3 step domination plan for gainz is to eat all the foodz in sight and lift all the weightZ.
That works; but since you are reading here, I know you want something beyond the basics to do next.
In my experience, the next key target is to bring up your aerobic fitness.
Yes, aerobic fitness. Hold on Tex, no need to break out the Jane Fonda leg warmers and sweat to the oldies. This is a modern 3-step plan to dominate the weights.
Increasing your aerobic capacity (ability to use oxygen to create energy in the form of ATP) has many benefits such as:
better ability to use fat as fuel
enhanced ability to recover from training both day to day and set to set
overall day-to-day energy levels
much harder to kill (more resilient /anti-fragile)
Without further ado, here are my top 3 steps to do once you have the basics of nutrition, sleep, and training down.
Step 1: Ensure Micronutrients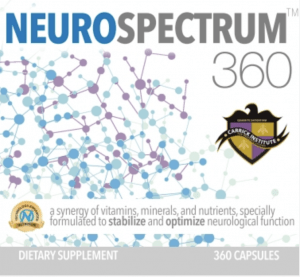 I learned this from attending Dr. Bryan Walsh's talks in Costa Rica and Arizona. There are many vitamins and micronutrients that go into all the complex biochemistry to take food stuffs and turn them into cellular energy in the form of ATP.
Make sure to eat lots of veggies and some fruits (don't worry about fructose in whole fruits). Your body needs them.
If you are looking for some insurance, I like to add (not replace) nutrition with a well-balanced multivitamin such as NeuroSpectrum360.
Use the code drmike at checkout to save 15% and free shipping.
Step 2: Aerobic Training
It goes without saying that you need to do aerobic work.
In my experience, those who are good at the lifting portion tend to back-burner aerobic fitness to their detriment. This is impairing your ability to do more work too.
Add in some classic cardio on your off days or in the AM of your lifting days if you lift mid-afternoon or evening.
No, lifting weight faster does NOT qualify here.
My favorite here is the Concept 2 Rower. You can get fancy and do a 2 km row to establish your VO2 max via online calculators. Then, go from there.
Even 6 minutes in the AM at your lowest power output done 4-6 days in the AM is beneficial. Most can get to around 1,500 M per day x 4 = 6 km rowed more that week. If you are an advanced athlete, you can get fancier once you nail that.
Another option is to ride the bike or run if you are comfortable for 6 – 30 minutes of nasal breathing.
Step 3: Get Fancier
Now you have earned the right to get a bit more esoteric once the basics are nailed. In this area, I am experimenting with the mitochondria supplement Eternus.
When it first launched, I experimented with taking it for 12 weeks with great results. At that time, my HRV was better despite lots of travel (sniff sniff), I also hit a PR on my 500 M on the Concept 2 rower at 1:33. The best part is that I was able to train normally the next day compared to the past where I was toast for 24 hours at a min after an all-out 500 M row.
I added it again to my 60-day block of rowing, bike, and cold water immersion for lockdown. Experienced similar results, and my resting HR dropped even lower clocking in at 42 bpm average in the AM. I even hit a fluke 36 bpm for a low on my Oura ring the other night.
For the uber-nerds out there that started twitching, this is all n=1 with multiple factors for sure. I hear ya.
>> Eternus << increase aerobic capacity
Use the code drmike to save 15%.
Now you have my 3 step domination plan to up your aerobic capacity to enhance fat burning, recovery, and overall energy. Check out more info on aerobic capacity or how to test your vo2 max.
Let me know how it goes!
Dr Mike
PS – Eternus has a 100% money-back guarantee. If you are unhappy for ANY reason, just send it back and they will refund your money.
PPS- Yes, I do make a bit of coin from the links above, but I personally use both products and paid for them with my own dinero to test them out.